As I mentioned here, I recently re-read Eugene England, Brother Brigham (Salt Lake City: Bookcraft, 1980), and thoroughly, thoroughly, enjoying it. I am constantly amazed at how similar Gene's opinion of Brigham Young is to my own. But then, maybe the similarity shouldn't be such a surprise. Perhaps Gene's view of Brigham Young had a formative influence on mine in the first place. After all, I first read it when it first came off the press forty-two years ago, and I've read it at least once or twice since. Here, for example, is a very important passage that directly addresses one of the major criticisms of Brigham Young that I have encountered on several occasions from his detractors, who are legion:
Another crucial factor in Nauvoo's early departure was Elder Brigham's fundamental aversion to violence. This may seem strange, considering the myth that the sensationalized Eastern press built around him later in Utah and which persisted as a rumor even among his own people – of an all-powerful authority who had the means and the desire to dispose of his enemies, Mormons or non-Mormons, by secret assassination. And that seems to contradict his aggressive rhetoric in response to murder and persecution ("[Joseph] should not have been abandoned; I swear to you that I will not be abandoned"; "I'd rather have a good six shot than all the lawyers in Illinois"; "Give them the cold lead"). But although this strong public language was effective in inciting the Saints to rally behind him, and although he expressed his own feelings of extreme offense at their violated rights, in any case this expressed incitement to the violence was followed by a reasoned and carefully passive response. .
In fact, it seems quite clear that he hated bloodshed – it repelled him to the core of his being – and that he was willing to take major risks and make huge sacrifices for the sake of the future. to avoid. As soon as men were killed in the attempt to protect Nauvoo from renewed mob action in September 1845, he recalled the detachment and agreed to leave in the spring. The rather hasty decision to leave in February, earlier than expected, even though he knew he and his people faced greater hardship, was largely based on evidence that if they had stayed, further war was inevitable. Brother Brigham relates a dream during this flight from Nauvoo that gives his true feeling about the violence:
I was chased by a beast that threatened my life, and I fled to a house for safety, the beast that was following me seemed to transform into a human that I tried to shoot with a seven shot , to save my own life, but it didn't. to leave, then to bluff the person, I fired my little six shots which shot contrary to my expectations, the bullet went through the individual's brain, as soon as the blood started, the man came to his senses and was sorry for what he had done. I felt so bad for shooting a man, that I woke up and was thankful it was just a dream. (117-118)
why am i reading Brother Brigham? I'm trying to get myself in the frame of mind to start working on our new film project Interpreter Foundation, Six days in August. Please join us. Please join me.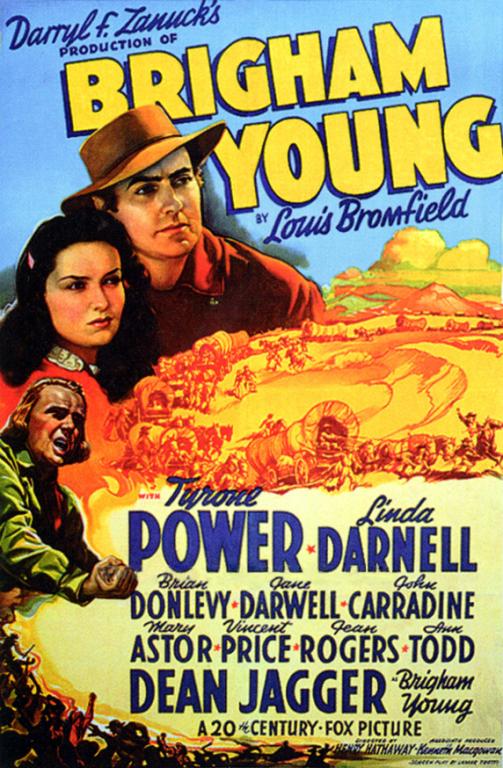 Well, Hurricane Ian even has its impact herewhere we are. The seas were moderately rough last night, which made the walk a bit adventurous – especially, I imagine, for the many passengers on the ship who had, uh, been drinking all evening. And this morning, when we were due to be anchored off Newport, Rhode Island, and disembark via "tenders", the captain decided it wouldn't be safe. So we skipped Newport. I'm sure many on board were very disappointed; we spoke briefly with a woman for whom Newport (and more specifically the famous Vanderbilt mansion, The Breakers) had been the main attraction of the cruise. She had even read articles on the "golden age" to prepare for her visit. I felt sorry for her. For us, however, it was not such a big disappointment. I've been to Newport twice before, once just over a year ago, and visited The Breakers both times. (That's fine but, to me, all Newport mansions are more than a little obscene. For just one of my objections, see the "Sightings of a Jaundiced Eye" blog entry I posted on September 18, 2021; In the 'Downton Abbey' Saga, the marriage of Lord and Lady Grantham began as a marriage between the puny English aristocracy and the title-hungry American plutocracy. Too genuine.) I think my wife went to Newport Three time. Anyway, I had a lot to do today, so frankly, I didn't mind being given extra time. I was able to complete a writing assignment before today's deadline. (Now let's move on to Next a. Deadlines are approaching!)
The sea is still a bit choppy, with (according to information on board) a swell of twenty to twenty-five feet, and the ship is pitching and yawing. I've never been seasick, so the weather conditions don't bother me at all. It's actually kind of fun to watch the skyrocket while typing on my computer. Viking ancestry, perhaps? But I'm told that seasickness is really horrible, so I guess not everyone on board shares my positive attitude.
We attended the performance on board this evening of Six – a kind of rock musical comedy about Catherine of Aragon, Anne Boleyn, Jane Seymour, Anne de Clèves, Catherine Howard and Catherine Parr. (Try to guess what they all have in common.) He also currently performs on Broadway, where he has won several major awards. My wife knew him well, but I walked into the ship's theater with no idea why I was there. So it was a pleasant surprise.
Posted from Cape Cod, Massachusetts