Of the 30,000 students who attend Brigham Young University, 5,000 take some type of ballroom dancing class.
"It's a lot," said Curt Holman, artistic director of BYU Ballroom Dance Company. "It's a way for people to take a break from chemistry for a while and learn ballroom dancing."
While the vast majority of the school's dancers may take a class for fun, there are 32 full-time students, aged 19 to 23, mostly specializing in subjects other than dance, who are confident of their love for the ballroom. These dancers make up the award-winning Ballroom Dance Company, a highly competitive audition group that has traveled to over 40 countries in its 40-year history, and once even danced for a Queen of Thailand. This summer, the group will travel to Germany and Switzerland and perform for members of the European Parliament.
The Colorado Springs Orchestra and Choir will perform a concert celebrating 250 years of Beethoven
They will perform their 90-minute show "Come Alive" Friday at Mitchell High School. It features a wide range of styles, including Fred Astaire and Ginger Rogers-like waltzes and foxtrots, cha-chas, sambas and rumbas.
"What you'll see from our dancers is a highly developed ballroom skill comparable to what you'd see from a top ballet company," Holman said. "The performance is very theatrical. There's not a moment when you want to look away from the stage.
BYU's ballroom dancing program dates back to the 1960s, when the pair style of dancing seemed like a good way for people to get to know each other. In the 80s, the social dance program began to evolve into the competitive company it is today.
7 Things to Do on the Weekend Around Colorado Springs and Beyond
Holman likens BYU's dance program to school sports teams, in that students work to improve their skills, join some kind of junior varsity team, and then hope to make it to the varsity team, aka the Ballroom. DanceCompany. Members are required to attend rehearsals from 7:00 a.m. to 9:00 a.m. Monday through Friday and also take a technique class.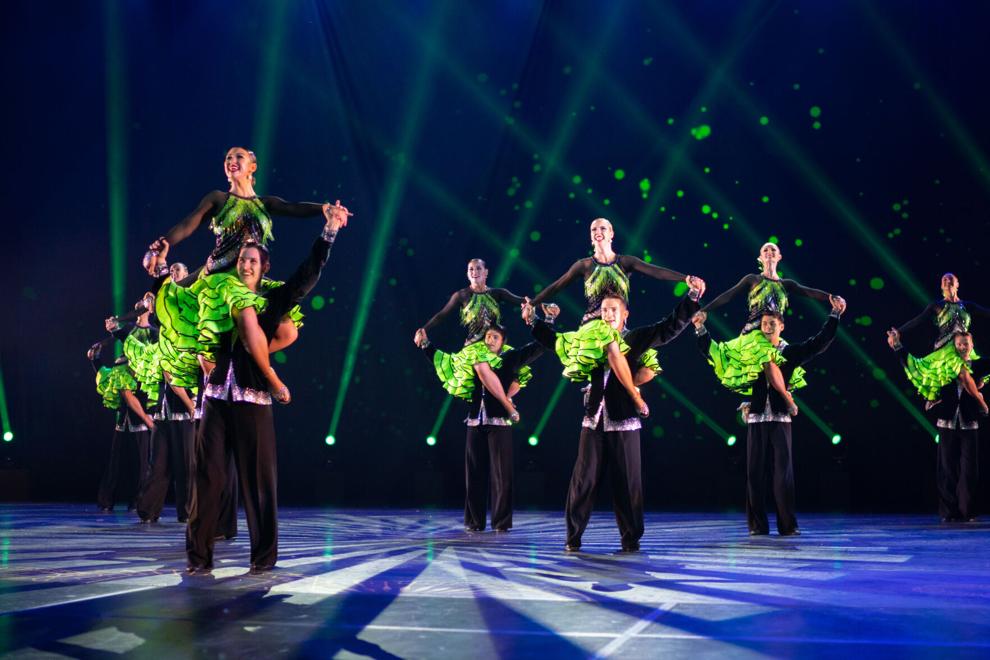 Three WWI veterans contemplate their lives in new Colorado Springs theater production
This ballroom is so popular with such a young ensemble might come as a surprise, but Holman thinks any cultural tropes about the dance style left over from old TV shows like "The Lawrence Welk Show" have been squashed by modern offerings, including TV shows. "Dancing with the Stars" and "So You Think You Can Dance".
"There's a certain satisfaction in dancing and interacting with the people that we need in today's world, when we're so entrenched in the digital world," Holman said. "Learning the ballroom is learning people skills. It's a cure for a lot of social ills.
Contact the author: 636-0270
Contact the author: 636-0270